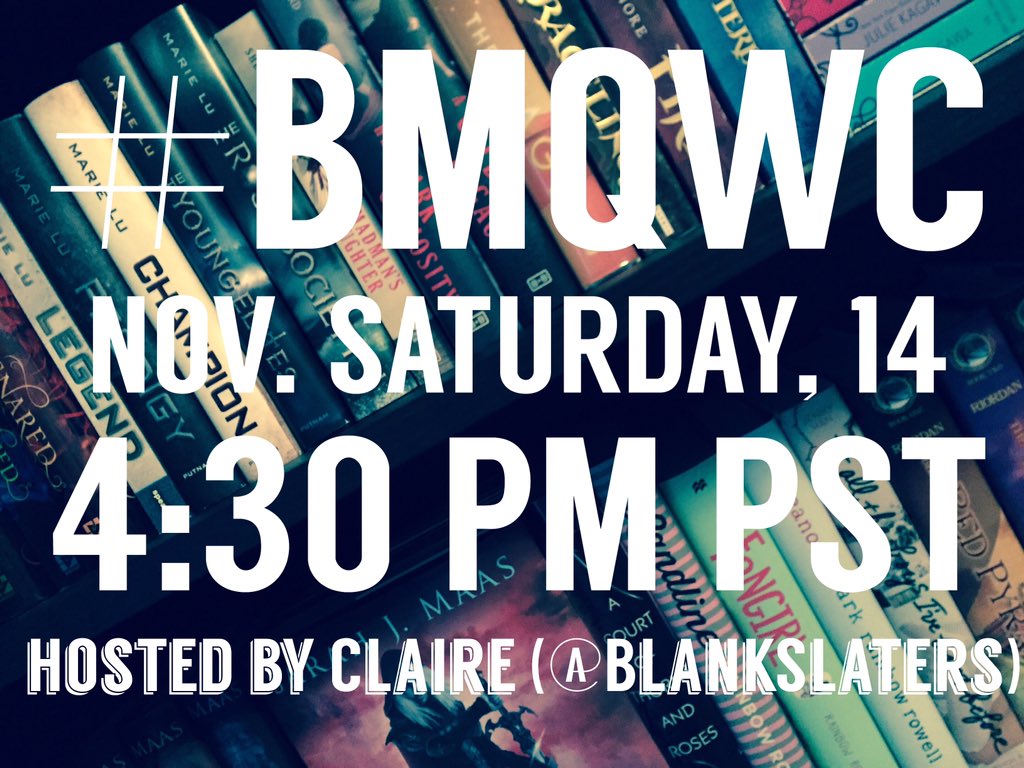 Hello you guys! Today I have some very exciting news to share with you all! I have been thinking, and I've decided to create a Twitter Chat group! So far, I've been promoting the chat through Twitter, as it will be taking place on  Twitter. I've created a giant Group DM called BMQWC, if you want to join the group, sent me a tweet to @BlankSlaters and I would be happy to let you join! BMQWC stands for "Bookishly Magical Questions With Claire" and in this Group DM is where I will most likely be sending out notifications on when #BMQWC will be taking place! 
      I don't know if you can tell, but I am really excited about this! This is the first time I'm doing this ever as I am a newer blogger and it would mean so much to me if people joined. I also would like to mention that there IS a Goodreads group for BMQWC, so if you don't have a Twitter account there is a group on GR. But it won't be as active as it will be on Twitter! 
      Thank you, you guys for reading this, joining this group chat, commenting, all the nice people on Twitter. It really means so much to me and has made blogging more fun than I ever thought it would be. 
REMEMBER, IF YOU WOULD LIKE TO JOIN THE GROUP CHAT ON TWITTER, SEND ME A TWEET OR PRIVATE DM SO I CAN ADD YOU.  
~ Claire